You have a website for your business. However, websites are not simple entities. The design must be amazing. It must be simple for customers to use. It must be search engine optimized. Additionally, you must secure it against hackers. Using both our own experiences and data from WordPress.org's user evaluations and popularity, we've created the Top 10 Best Free WordPress Plugins that will enable you to enhance your development process and make more use of WordPress.
Everyone who works with WordPress code needs to include a collection of attractive and useful WordPress developer plugins in their workflow. Of course, a lot of it also comes down to personal choice. However, there are some plugins that are extremely important.
Best Free WordPress Plugins
The Best WordPress Contact Form Plugin:
1. WPForms: Most Users' Favorite WordPress Form Plugin (Free)
WPForms is an easy-to-use tool for making forms, and you don't need to know how to code to make use of any of its features. In reality, the plugin comes with a number of predefined layouts that can be customized using its drag-and-drop builder to reposition data and design components.
That may be one of the factors contributing to WPForms' user base of more than 5,000,000 people that utilize WordPress forms. But we can also infer that this has something to do only with the numerous features and add-ons that offer you a ton of capability from one plugin. Allow users to add files to forms, for instance, or enable them to fill out lengthy forms by skipping pages rather than filling them out in order.
You and your site visitors will both benefit from the time savings afforded by the wise conditional logic function, which transforms your forms become intelligent forms and collects just the data you want.
WPForms Features and Addons:
The WPForms user interface is quite easy to navigate. You may even follow a guided setup procedure to create your first form. It won't take more than five minutes.
Step 1: Install wpforms plugin and activate
Step 2: go to WPForms
Step3: To choose a template, pick either the Blank Form or the Simple Contact Form option.
Step4: Once you have a template, you may edit, add, or delete anything you want using the WPForms builder.
Step 5: Your form and email marketing solution may be easily integrated. WPForms has extensions for several widely used services, including
Step 6: Save Changes.
Step 7: Setup the SMTP server.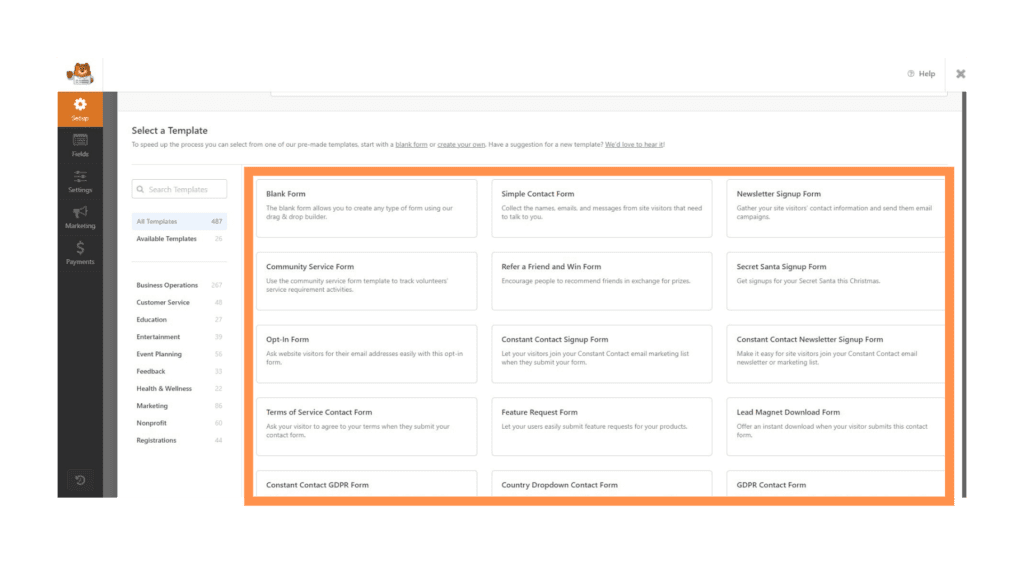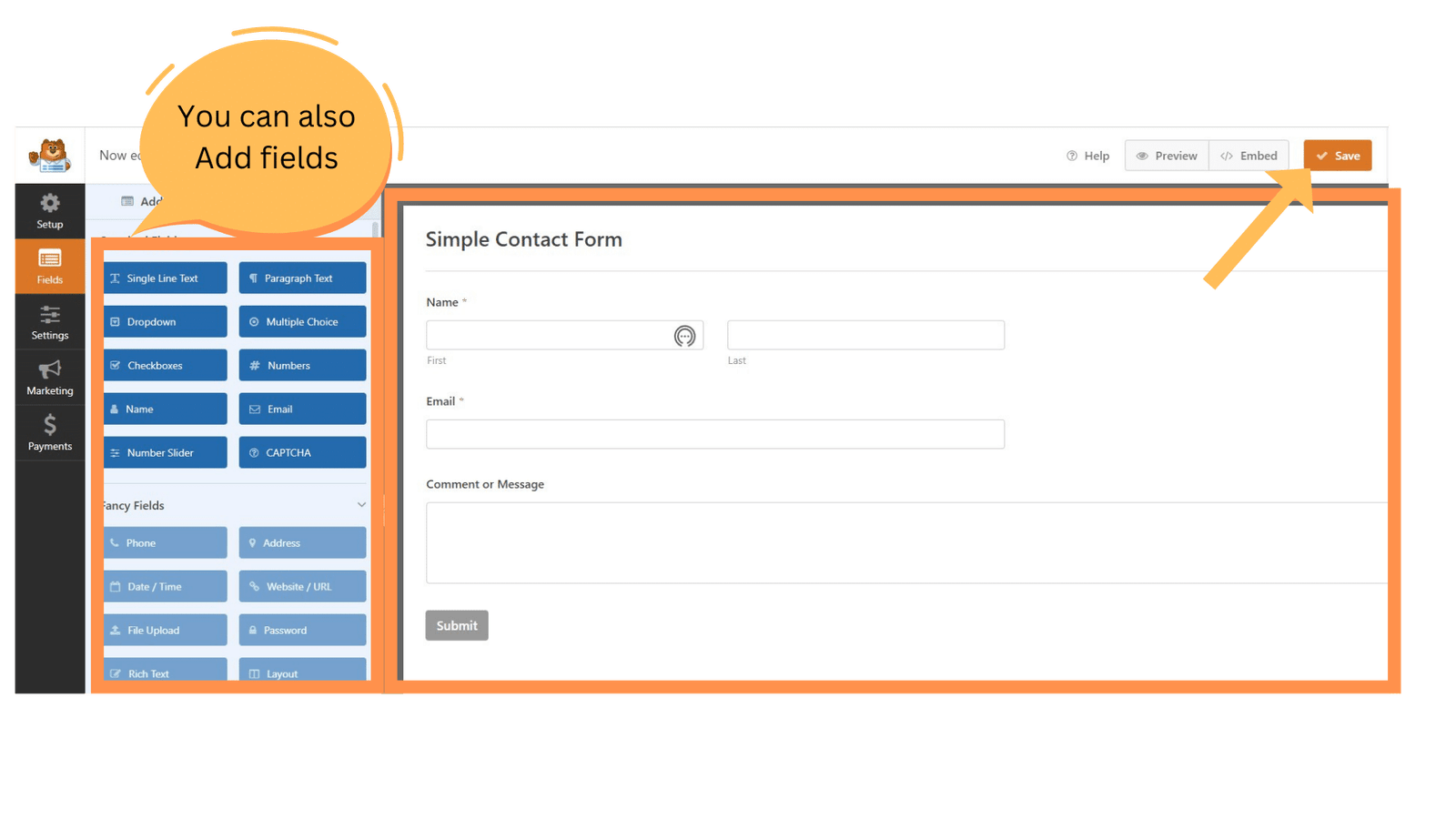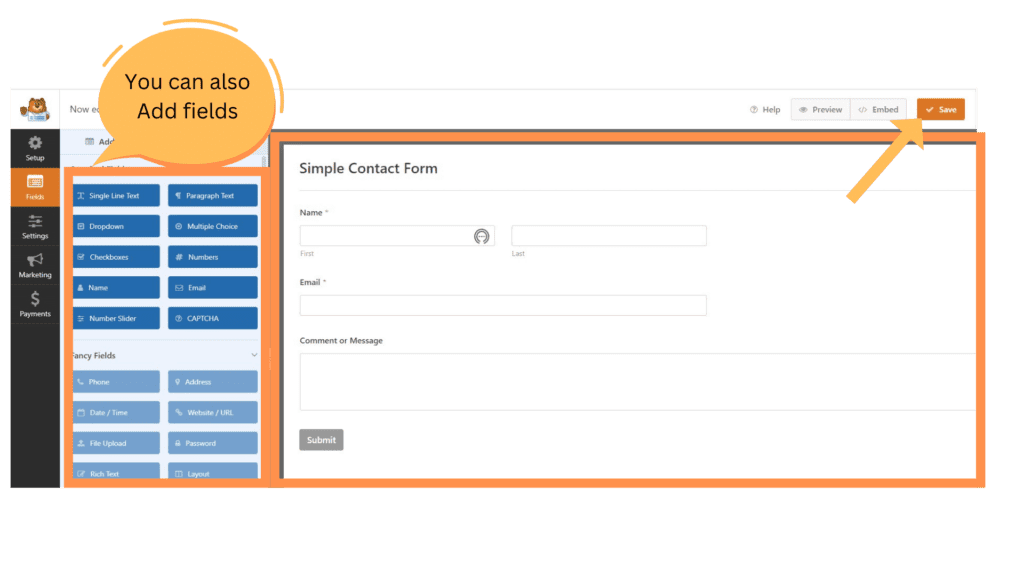 The Akismet plugin is pre-installed on every WordPress installation, however it is not by default turned on.
Users frequently ask us what Akismet is and whether they should activate it on their WordPress sites.
WordPress users may use Akismet to screen out spam comments. The organisation that created Akismet was formed by Matt Mullenweg, a co-founder of WordPress. This plugin was created by the same firm that runs WordPress.com and has had over 5 million downloads.
Using its algorithms, Akismet scans blog comments to remove spam. The programme gains knowledge from both its errors and other websites' activities.
As much as 80% of comments on well-known WordPress websites might be considered spam. This means that only 20 of the 100 comments are real.
Additionally, it takes time to moderate comments. Manually removing spam comments would take additional hours.
Akismet can help you save hours in this situation. WordPress plugin will filter out spam comments before they reach your moderation queue. This enables you to concentrate your efforts on approving comments made by actual people.
When a remark is flagged by Akismet as spam, it does not display the standard "Awaiting Moderation" message. They will instead be automatically moved to the spam bin.
Step 1: Akismet Anti-Spam Plugin should be installed and activate.
Step 2: The programme will ask you for an API key when you activate it; just enter it in the space given.
Follow these instructions to receive an Akismet Anti-Spam API key.
Step 3: Obtain the API Key for Akismet:
Go to Akismet main site
Step 4: Select a subscription strategy. A free version is available for personal use, while premium memberships are available for bigger projects or corporations.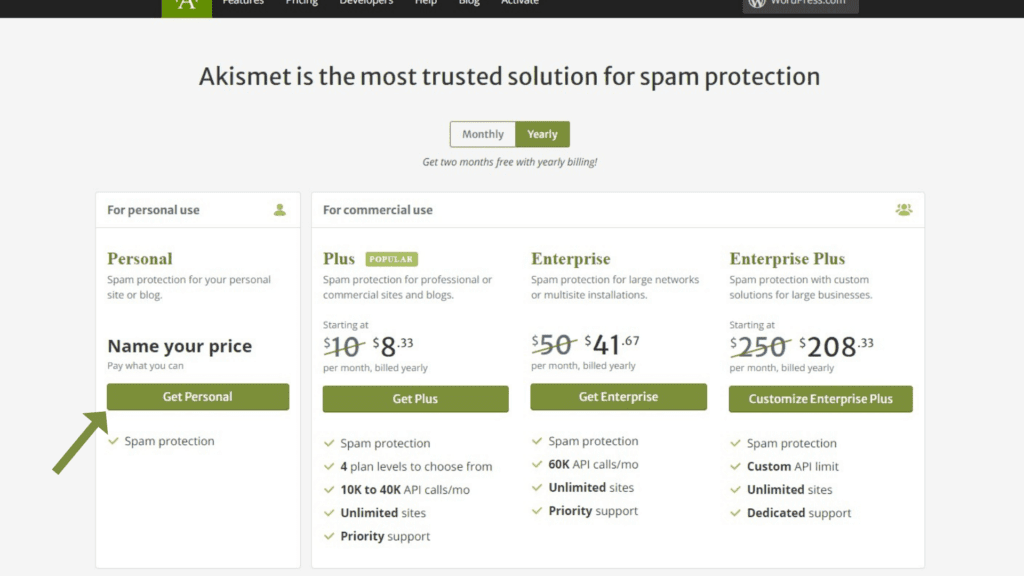 Step 5: You can select the free option if your personal website doesn't sell things, display adverts, or engage in company marketing. Drag the pricing bar to 0 $ to do this by clicking the Get Personal option.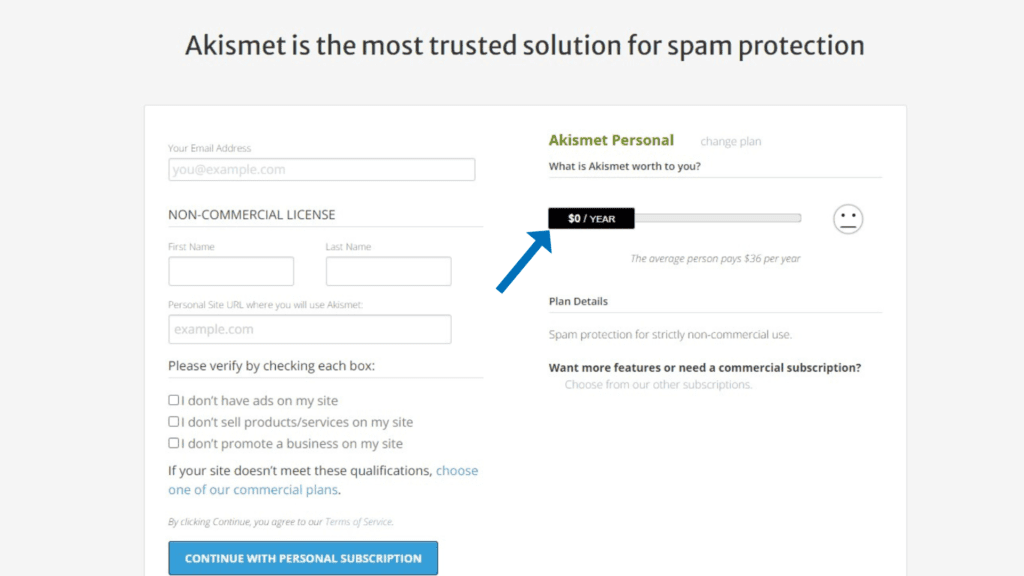 Step 6: Fill up the fields with your information. After that, tick every box. After you have finished, you can proceed with your personal subscription by clicking the Continue button.
Step 7: To verify your email address, Akismet will give you a verification code. Go return to the account page after checking your email.
Step 8: As soon as you've typed the confirmation code into the area given, click Continue.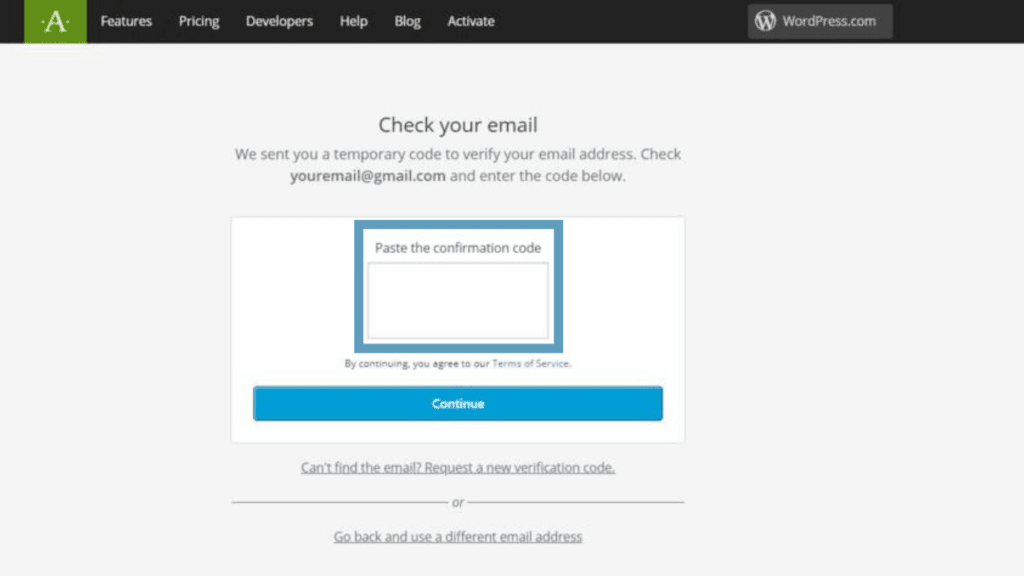 Step 9: Add the API Key for Akismet
Step 10: After the email address has been confirmed, Akismet will send you a message with your API key. To link your WordPress website with Akismet Anti-Spam, follow these next steps.
Step 11: Visit your WordPress dashboard's activation page once more. Additionally, you may select Settings while viewing the Akismet plugin in the Installed Plugins section of the Plugins menu.
Step 12: Fill in your API key and then click the button that says "Connect with API key.
Step 13: Set your options and save all of your changes.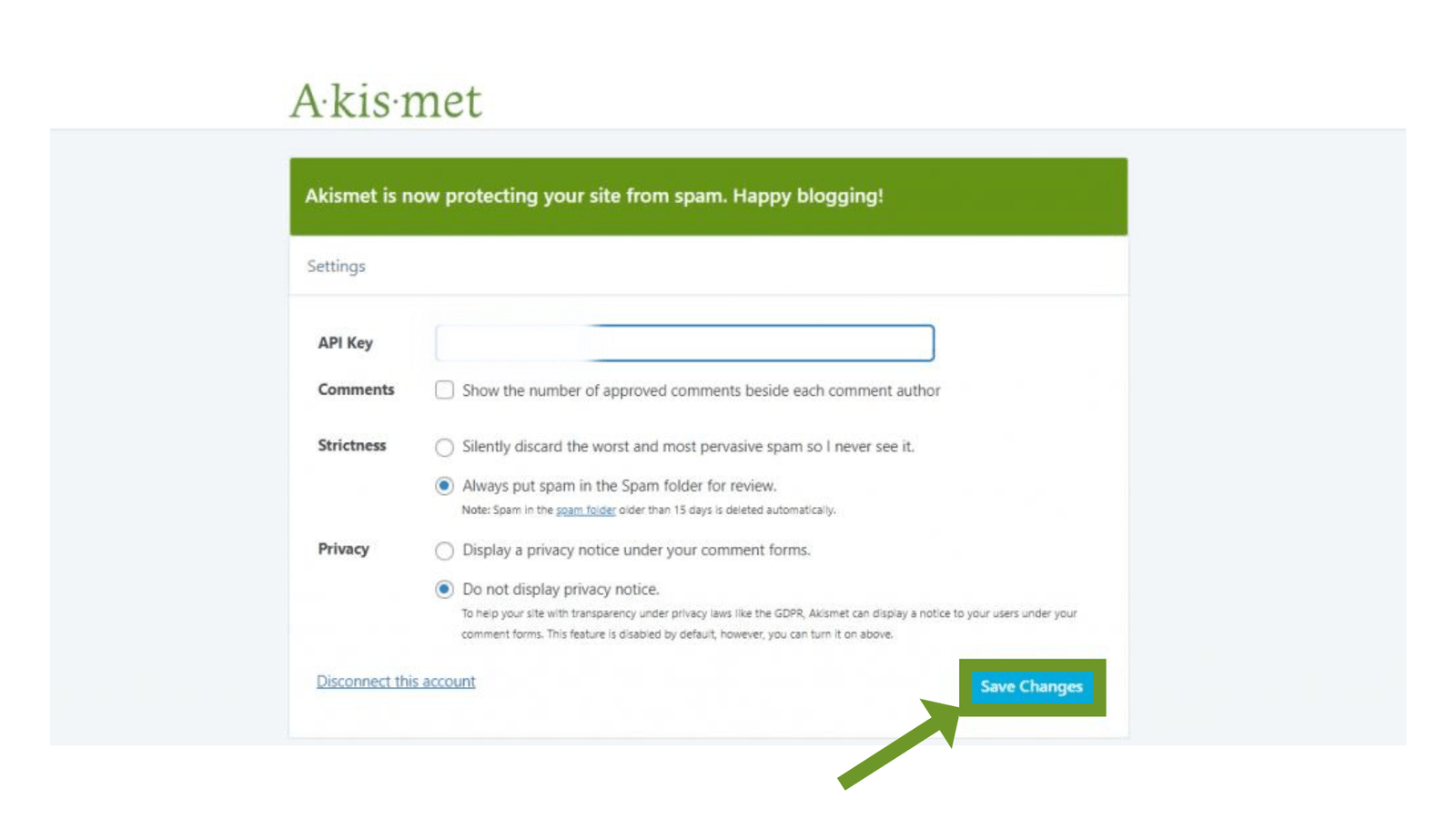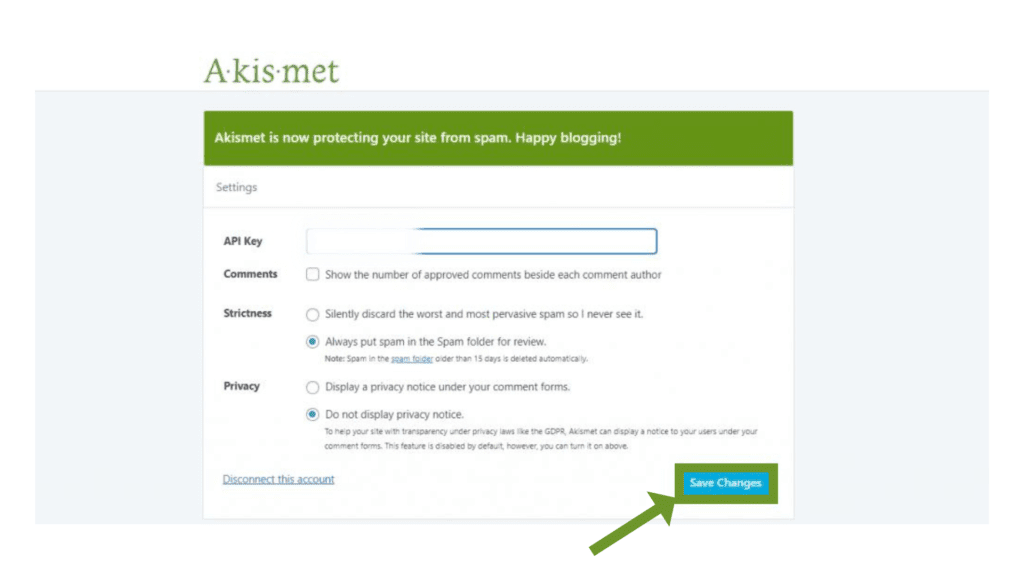 Your website now has Akismet Anti-Spam installed. As soon as you turn on the plugin, it will automatically start checking your comments and forms for spam.
3. LiteSpeed Cache Plugin (Free)
Every website owner should place a high focus on page speed optimization because it has a direct influence on SEO. A website's bounce rate also increases as a function of how long it takes to load. This may make it more difficult for you to increase conversions and draw visitors to your website.
LiteSpeed: What Is It?
Web server software called LiteSpeed is made to improve a website's speed. The LiteSpeed server's event-driven architecture allows it to accommodate more users while running fewer processes, which saves resources and speeds up page loading.
Additionally, the LiteSpeed server comes with an integrated Apache replacement that supports. htaccess, allowing customers to transition from Apache and keep their previous configurations. It also works with some of the most famous hosting control panels, like Windows machine, DirectAdmin, and Plesk.
LiteSpeed Cache Plugin Installation Instructions:
Thankfully, all Hostinger accounts come pre-installed with the LiteSpeed Cache plugin.
If, on the other hand, you are working with a different web server, you may download the LiteSpeed Cache plugin for WordPress by following the steps that are provided below.
Step 1: Go to the Plugins area after logging into your WordPress admin panel.
Step 2: Select Install Now and Activate after doing a search for LiteSpeed Cache.
Step 3: When you reload the page, your dashboard will display the LiteSpeed cache area.
4. Smush: image optimization plugin (Free)
The most well-known image optimization plugin for WordPress is called Smush. It performs lossless compression (i.e., no quality is lost from the picture file) to lower the size of each individual or all of your images by up to 5 MB.
Other efforts are also taken, such as slow loading and auto-resizing, to enhance page speed.
A simple plugin for novices is Smush. If you install this plugin on an already-running website, all you have to do to activate it is visit the plugin's settings. Following that, it will optimize each of your current images. As long as the plugin is installed, any new photos you upload will also be optimized automatically.
Features:
5. Wordfence: Security plugin

One of the most feature-rich security plugins for WordPress is called Wordfence Security. It allows users to meticulously control the security of their website, and for premium customers, even automate it. The plugin's enormous feature set can be confusing at first, but fortunately, it comes with good documentation.
Features:
6. Yoast SEO plugin (Free)
Everyone has the same goal: to get a higher search engine ranking for their website. On-page SEO tasks are made simple by the Yoast SEO plugin.
Using this effective tool, you may choose a term and then tailor your page to it.
Yoast SEO is among the most widely used WordPress plugins. Additionally, there is a paid edition that offers additional features and lets you optimize your pages for a maximum of five keywords.
What Yoast really does?
Regardless of how well someone understands SEO, the plugin is for everyone, as stated in their tagline, "SEO for everyone."
One of the features that I like best about Yoast is that it makes SEO easy to understand and doesn't require you to have any prior knowledge of coding.
The plugin guides you through each stage and identifies problems using simple-to-understand colour codes. Then it explains how to resolve such problems.
7. Really Simple SSL: Redirect HTTP to HTTPS (Free)
Since 2014, HTTPS has been acknowledged as a ranking criteria. There is no justification for not encrypting your website using HTTPS, therefore if you're still using HTTP, it's time to switch.
The new HTTPS report in Search Console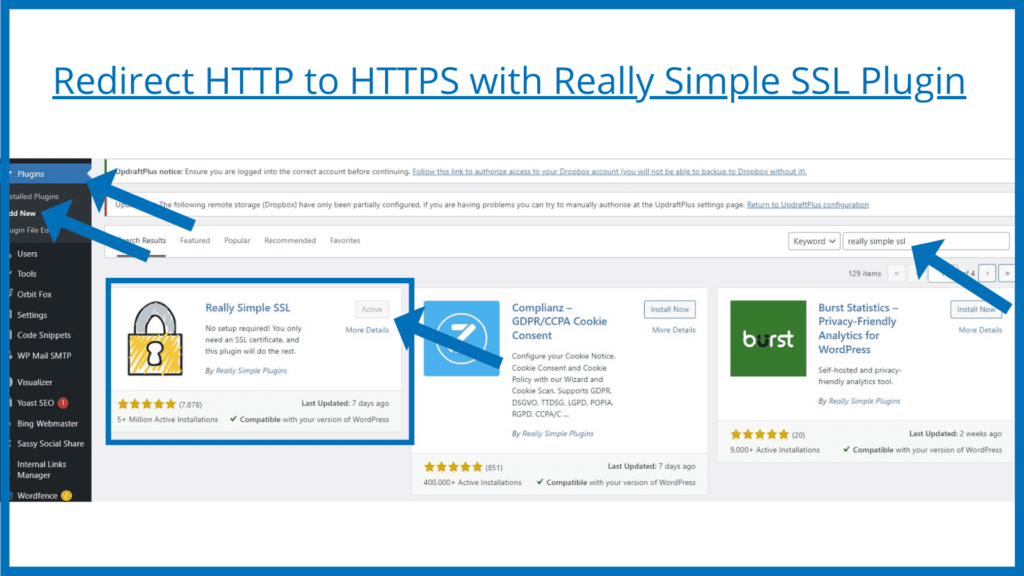 Step 1: Open your WordPress dashboard and log in.
Step 2: Install and turn on the Really Simple SSL plugin.
8. Google Site Kit plugin (Free)
If you manage a website, Google services are usually used for analytics monitoring, performance testing, and other purposes. There is now a plugin for WordPress called Site Kit since managing them all might be challenging.
All of your preferred Google webmaster services may be connected to WordPress with google's Official Site Kit plugin. You may also access information within your WordPress dashboard, such as your Google Analytics statistics.
Download Google site kit plugin
With the help of the plugin Site Kit, you may link your WordPress website to the following Google services:

9. UpdraftPlus Backup Plugin (Free)
The first way to protect every WordPress site is backups. In addition to having automatic backups, you should also have a simple method for restoring the backup if necessary.
WordPress Backup & Restore: Why You Need It?
Every website on the internet is susceptible to security risks and data loss. Here are some typical situations when losing data may occur to website owners:
However, there are numerous additional ways in which you may unintentionally lose your website and its collected data.
Maintaining frequent backups of your WordPress site is the greatest defence against these dangers.
There is no built-in backup system included with WordPress. On the other hand, there are a number of excellent WordPress backup plugins available, which make it possible for you to back up and restore your WordPress website automatically.
10. WPCode – Insert Headers and Footers + Custom Code Snippets (Free)
The most widely used code snippets tool for WordPress, WPCode, is utilized by almost 1 million websites. It was known simply as Insert Header and Footer by WPBeginner.
With the help of this straightforward interface for inserting headers and footers, you'll be able to add code to the header and footer of your WordPress website, in addition to other parts of your website. This code may include things like Facebook Pixel, custom CSS, and Google Analytics, amongst other things. You don't need to change your theme files!
Cconclusion:
Based on my own experience and the reviews of many people at WordPress, these are the 10 best free WordPress plugins.
WordPress plugins are essential, whether you need to increase user experience or search engine optimization for your website.
Useful Links: